Question:
Why is the contractor name blank in the maintenance job list?
Solution:
If the Status of the Maintenance job is showing as Pending, Jupix will not show the Contractors name until a contractor has been instructed.
Click View.

Click on Add A Contractor from the maintenance record.

You can Search for, or Add New Contact.

Once selected click Instruct Contractor.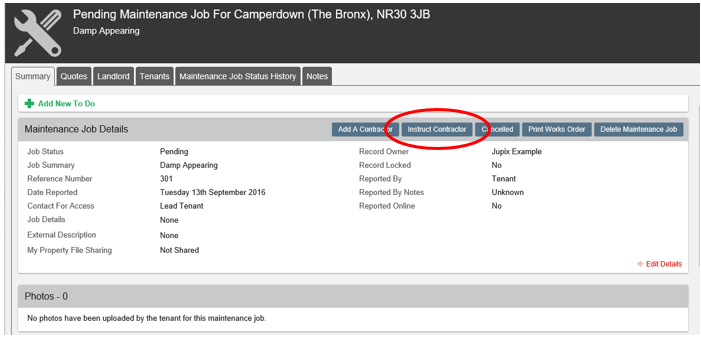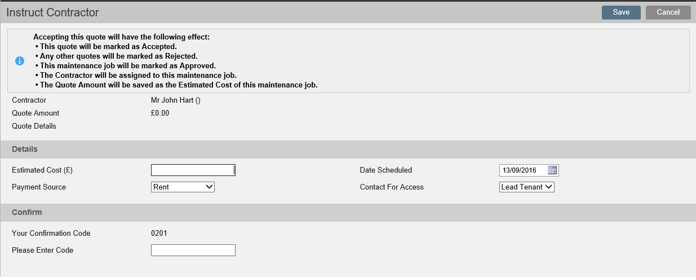 Estimated Cost (£) – The amount the contractor has estimated the job will cost. (Actual cost can also be entered)
Date Scheduled – Date the job is expected to be carried out
Payment Source
Rent - The job is being paid for by the landlord out of the rent, any invoice raised will appear on the landlord ledger
Landlord Direct – The landlord is paying the contractor directly for the job, outside of Jupix.
Tenant – The job is being paid for by the tenant any invoice raised will appear on the tenant ledger.
You can change the payment source up until when the invoice is received for payment.
Please Note: Any change made after the invoice has been received will not reflect in Jupix.
Contact For Access – Who the contractor will contact for access.
Once the above details have been added, the contractor name will show on the Maintenance Job.