Question:
My colleague has locked an Applicant/Property Record. How can I book a viewing?
Solution:
You will still be able to book a viewing for an Applicant with a locked record however the process will be different. Normally the Book Viewing button will appear on the Summary tab for an Applicant as below.

This button is not available on the Summary tab for a locked record as the immediate options are limited so you will need to click on the Viewings Tab
From the Viewings Tab you will be able to click to Book Viewing

You will also still be able to search for the Applicant should you book the viewing through the Viewings tab on a Property record.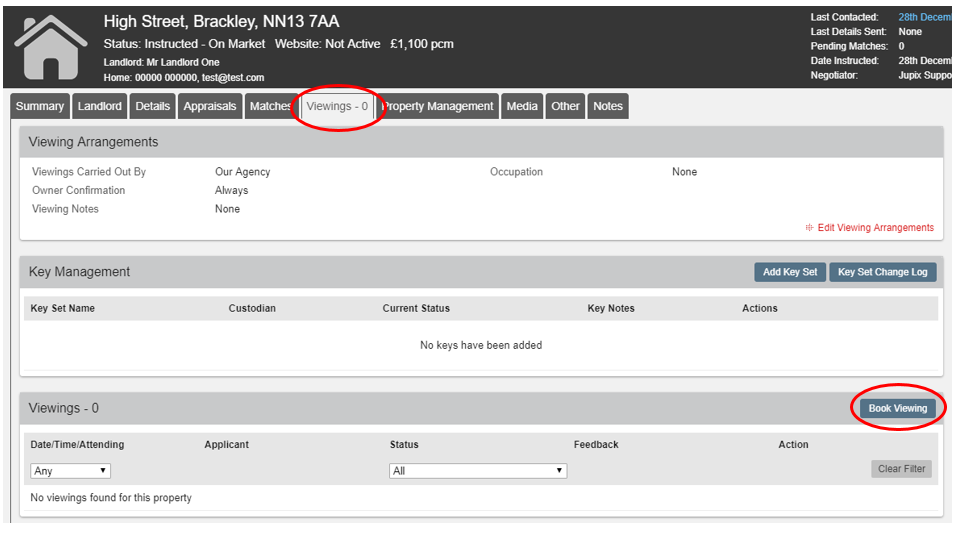 Type the applicant's name in the search box and select the correct record.