Question:
I have received and added a Landlords HMRC Approval Number to Jupix, but the Overseas Tax is still showing as withheld – Why?
Solution:
When you add a Landlords Approval Number to Jupix, Overseas tax will automatically be refund to the ledger if
It hasn't already been paid to HMRC in Jupix

The Approval Start Date is in the past
N.B. The Approval Start Date will be included in the body of the letter you have received, not the date the letter was sent. It will usually be the start of a Tax period
Example: Approval Start Date is not at the start of a tax period and is in the future, so the tax remains withheld on the ledger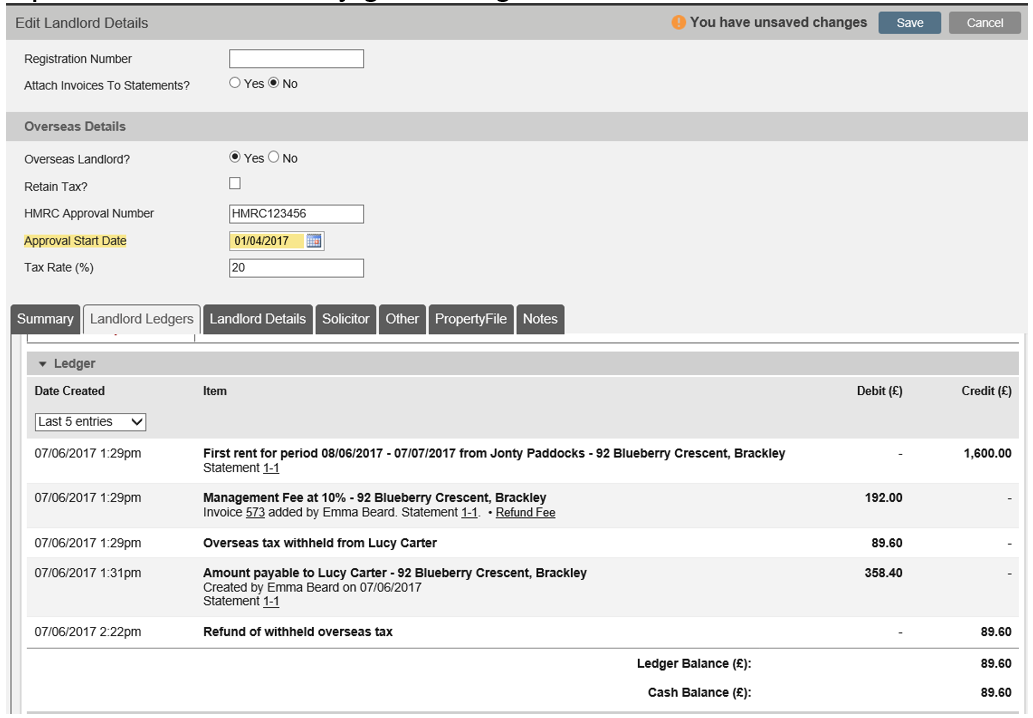 If the Approval Start Date is changed (to the date provided), the Overseas Tax will automatically be refunded to the ledger, and can be repaid to the landlord by generating a landlord statement.