Follow the steps below to make a part payment of rent to the Landlord
Go to the Tenant Ledger and ensure that the correct rent has been demanded, showing a negative balance.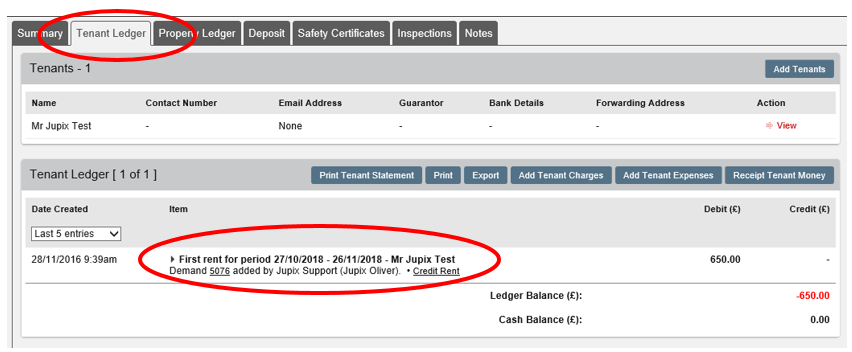 Click Receipt Tenant Money and add the part amount on the ledger. Reconcile it into your Client Account so this allocates against the rent demand.
If there are multiple demands on the Tenant Ledger, manually allocate the receipt to the rent demand and reconcile into your Client Account.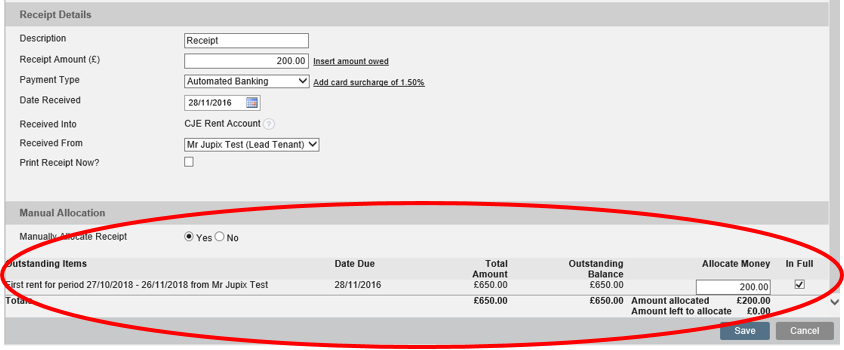 Then navigate to the dashboard and select Generate landlord statements, select Statements With Rent Received and the office the property is assigned to.

Select the correct property to view the Landlord Statement, this will show the amount paid for the part rent. If the statement is correct generate it.

Go to the Dashboard and click on the number next to Pay Landlords.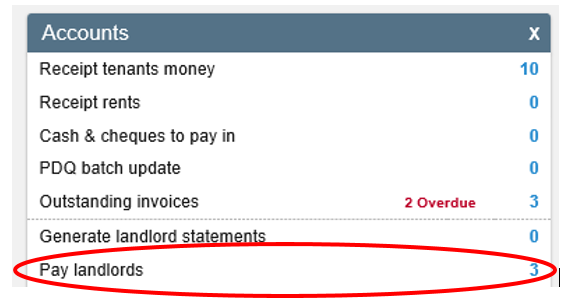 Select the correct Landlord and save. The Payment will then fall into the Client Account to be reconciled out.