You can easily collate the information entered into the Notes sections of Jupix in one printed document, from the property and tenancy record.
You can print the Notes section of Jupix without having to go into each note individually. This option is only available on the property record so any tenancy notes would also need to be printed from here.
Click Property on the main homebar
Search for the relevant property in the Find bar and click Go. Click View on the relevant record

Alternatively, find and click the relevant property from within the Last Viewed section


On the Summary tab, in the Property Details section, click Print
Depending on whether you are on the Residential Sales or Residential Lettings department tab will mean that you see different options, outlined below.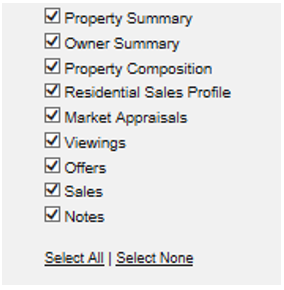 Sales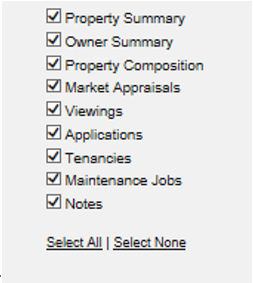 Lettings
De-select all of the options with the exception of Notes and click Print. This will then open up in a new window allowing you to then print the notes off.
Related articles:
How do I lock a note on a record
How do I save emails to property Notes