Follow the simple steps below to withdraw a Property from the Market.
Property showing as Instructed – On Market
To Withdraw this, from the Property record, click Special Actions and then Withdraw.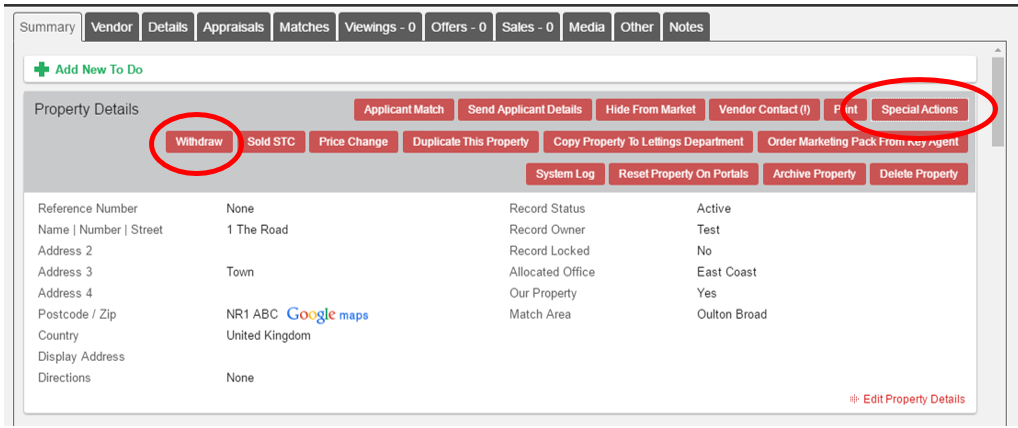 Once clicked to Withdraw you will have the option to Create Withdrawal Letter and change the Board Status. Select as appropriate and click Save.

This will then show as internal status: Withdrawn – Not On Market