Question:
I have a potential Landlord who would also like an additional contact added, how can I do this?
Solution:
Click on the Landlords tab and Add New Potential Landlord.

Enter the main contact details and click Save.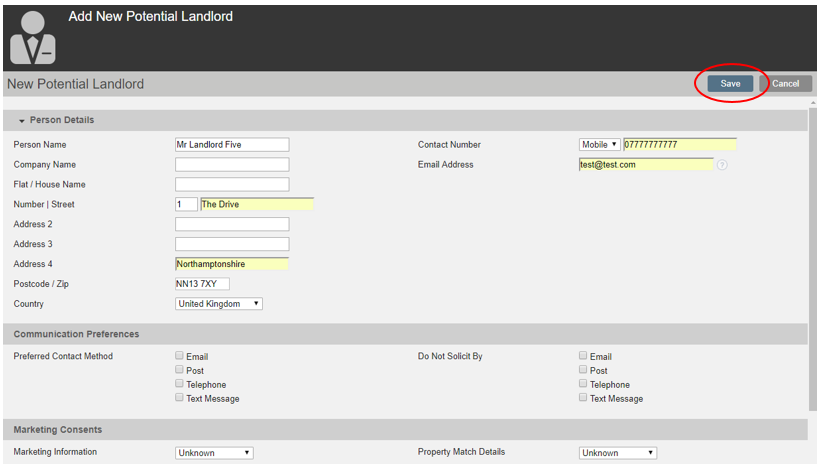 Click on the contact name in Blue under Contact Details.

Click on Convert to Detailed Contact and save.

From here you will be able to Add Another Person to the same record

Fill in the relevant contact details and then click Save.