Question:
I have a PDF file that I want to send out to all applicants, how can I attach the file?
Solution:
Select the Applicants tab at the top of Jupix, then click Advanced Search.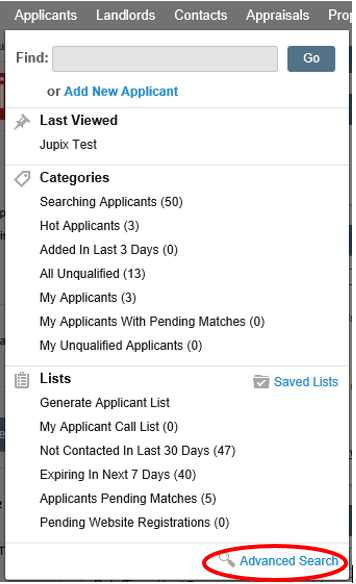 Refine list as required and select Search.
From the top of the screen, select Send Adhoc Mailout.

On the next screen ensure the correct applicants are ticked to be sent the email.
Under the heading Email Options, select Browse next to attach the PDF file.

Select the relevant file and click Open.

Choose who the mailout will be from and which office it will be sent from. Select an mailout template or enter the Email Subject and Email Body manually. Then select Send.

*Please note any attachments will not be included within a test email nor will be visible from the email preview.