Question:
A maintenance job on a property is being paid by the Landlord directly, how do I show this on Jupix?
Solution:
From the Property record, click on the Property Management tab.

Scroll down to the Maintenance Jobs and select New Maintenance Job.

Within the Maintenance Job Details, fill in the relevant information.
Click Yes for Add Contractor Now.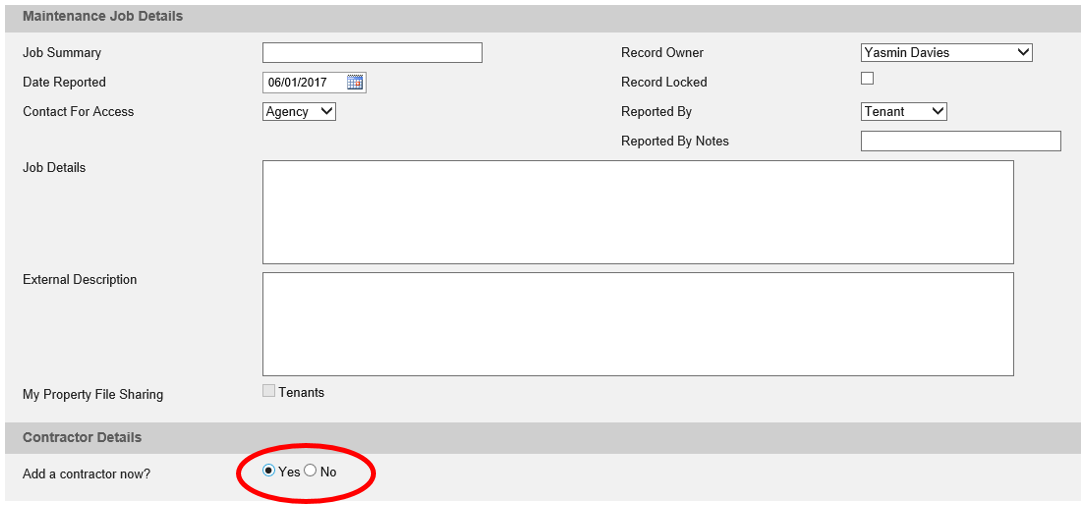 Search for the Contractor within Jupix or add a New Contact.
Click Yes for Have you received a quote for this contactor?
Add the Quote Details.
Click Yes for Do you want to instruct this contractor now?
This will allow you to select Payment Source as Landlord Direct.
|Click Save.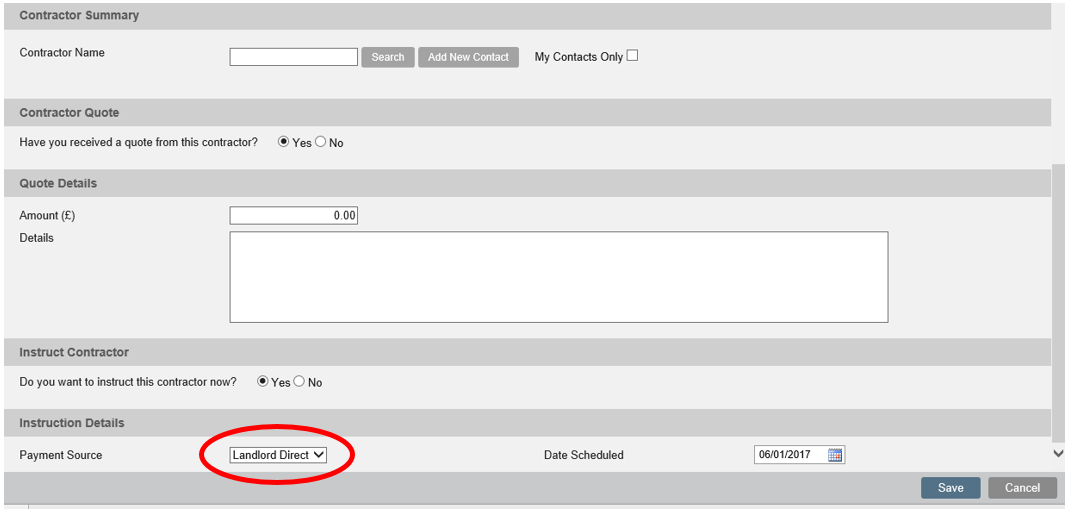 .