Activate VAT in Jupix
Follow the steps below, if your Agency is VAT registered and you wish to activate VAT in Jupix.
Please Email support@jupix.com with your Registered VAT Number. We will then apply this to your account. This will then include your VAT number on statements and invoices.
You will then need to enable the VAT function within the Jupix application:
Firstly, log into Jupix and click on the Admin tab on the tool bar that runs across the top of the screen. Click Lettings Configuration from the drop down.
Please note that not all users will have access to Lettings Configuration. This is a permission that is enabled per user.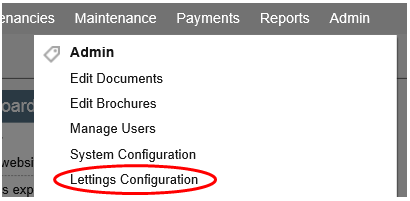 Click Letting Settings click the Edit button.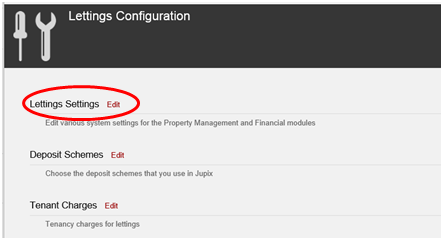 Lettings Financial Settings. Click VAT Registered
Completing this process will automatically apply VAT to any lettings charges payable to the agency.