Your website requires a small amount of additional code to allow the PropertyFile widget to work. Whether you manage your own website or your site is managed by a developer, the instructions are easy to follow.
Step 1: Go to Jupix Admin > PropertyFile Configuration.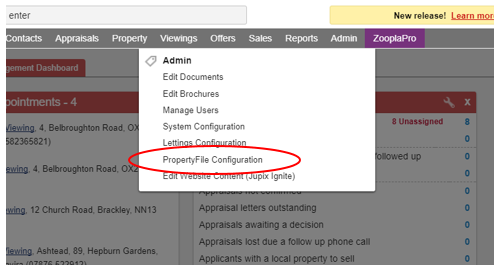 Step 2: On the PropertyFile Configuration screen goto the Menu>Modules>select Manage Modules.
Scroll down to the Plus Bundle and switch on the Buttons for Request Appraisals Online and Request Viewings Online.
Save changes, a confirmation message will pop up on screen, click confirm to continue.
Click on either widget "Request an appraisal" or "Request a Viewing" from the left hand menu and click to generate a new key.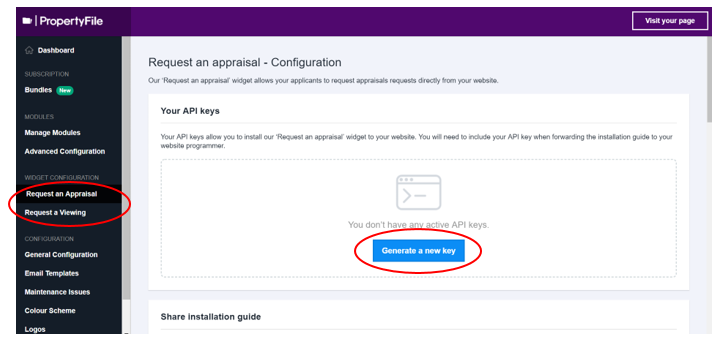 Step 3: List the website address you wish to install the widget on to. This can be left blank. If left blank, you are free to use the widget on multiple websites.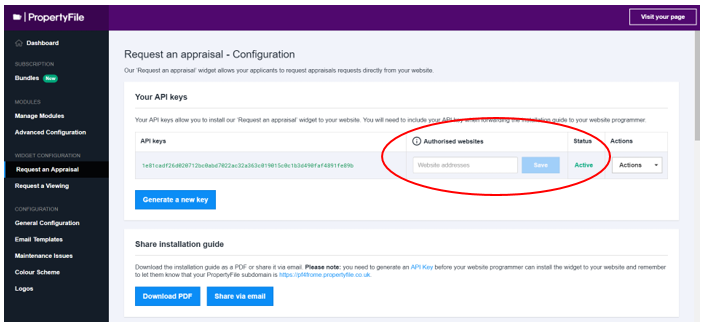 Step 4: Share your API key with your web developer. Here you are given the option to either download installation guide PDF, or Share via email. This will launch your email client and allow you to send the instructions to your web developer. We recommend you copy the API Key, click Share via email, paste the API into the body of the new email and send. You will need to repeat this action for both the viewings and appraisal widget.