Question:
How do I make cash available to transfer to a tenant ledger from the suspense account?
Solution:
Select Suspense next to your Rent / Client Account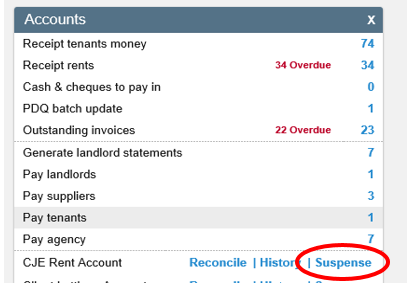 When looking at the screen if you do not see the option to transfer cash, this will be because it has been receipted in, but not reconciled

For the Transfer Cash option to show in Suspense, you will need to go back to the dashboard and Reconcile the receipt in.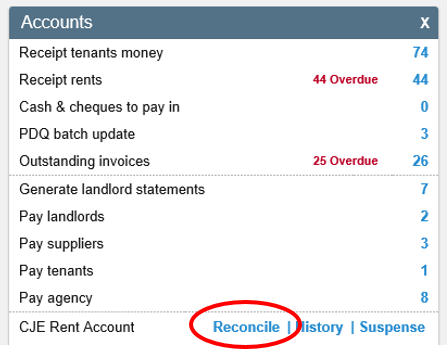 This can be done by ticking the box as below and then saving.

Once this has been done, your payment will now show with the option to transfer this from the suspense account