Before we can progress your order to installation, you'll need to log in to My Account and complete the information on the To-Do List. Once complete, this allows us to compile the relevant account information, templates, branding and business details, onto your Jupix system.
Following the completion of your Jupix software order, you will receive an email sent from no-reply@propertysoftwaregroup.com which contains a link with your allocated username and password, to log in to your personalised My Account program.
We advise that you copy and paste your login details into the relevant areas rather than retyping them, as the system is case sensitive and any errors could prevent you from logging in successfully. You can then tick Remember Me as this will ensure that your login details are retained for future use.
This article includes:
My Account - Home
Log in to your My Account
Click here to login to My Account
The Homepage opens. Click the

Jupix-XXXXXX

tab
Your Order Status page opens, containing your To-Do List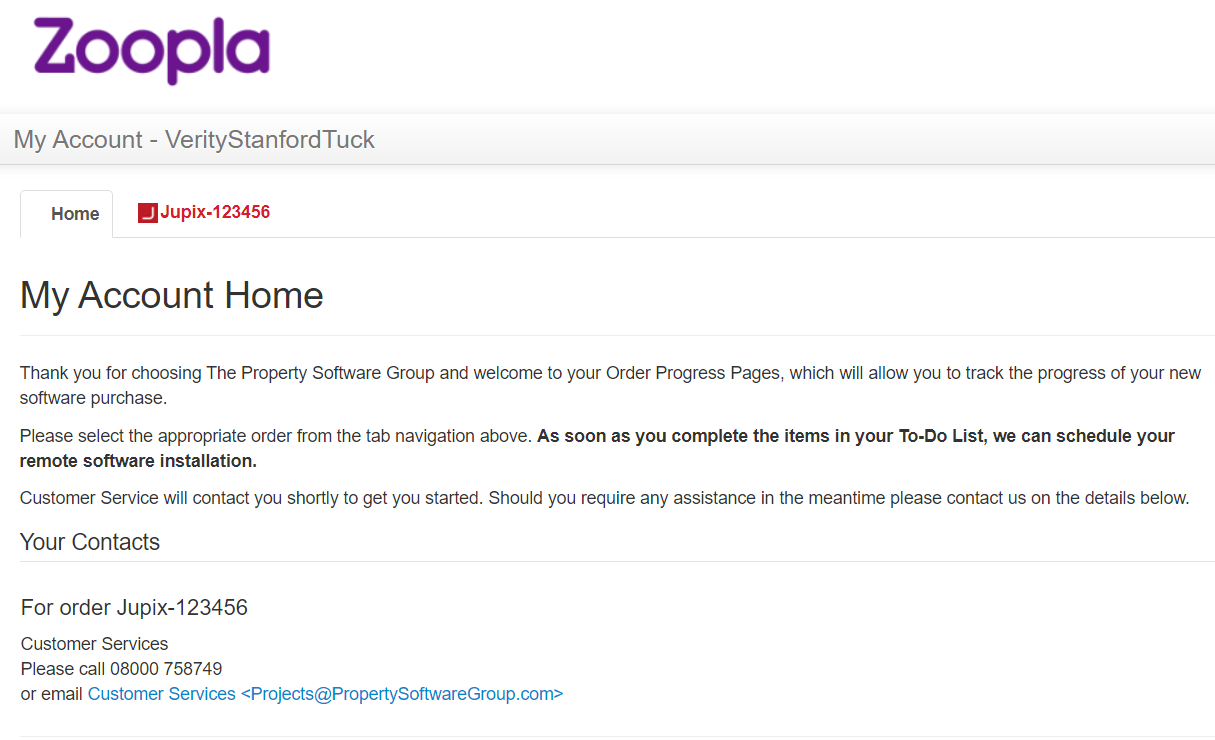 To-Do List
Your To-Do List comprises of a number of sections that you need to complete. The information required within each section is integral to ensuring you have a successful Jupix implementation.
Click Click Here to the right of each item in the list, to access and make changes


Red triangle with an exclamation mark - Identifies any section that hasn't been completed in full
Green circle with tick - Identifies a section that has been completed and submitted in full, with no further information required

Click Save Changes as you work through each section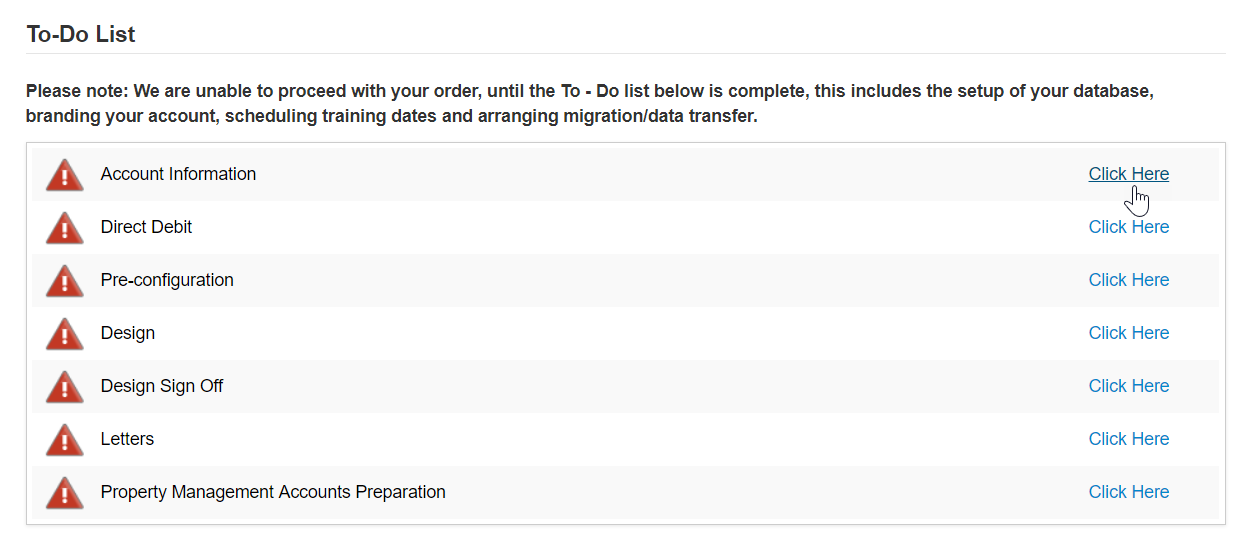 Warning
It's important that you complete all sections of My Account prior to Jupix training in order to prevent unnecessary delays in being able to get the full use out of Jupix, following training
To-Do List walkthrough guide
For more information on how to complete each item in the To-Do List, click the titles below to direct you to their individual articles.